Explained: what is the difference between ERP and MES software?
Yves Bourgeois on , updated
As a plant or operations manager, you may know your company's production processes inside and out. But are you as familiar with MES & ERP, the two software systems that run your company's operations in the background? Never again confuse the one acronym with the other in a company meeting. The core differences between MES and ERP explained.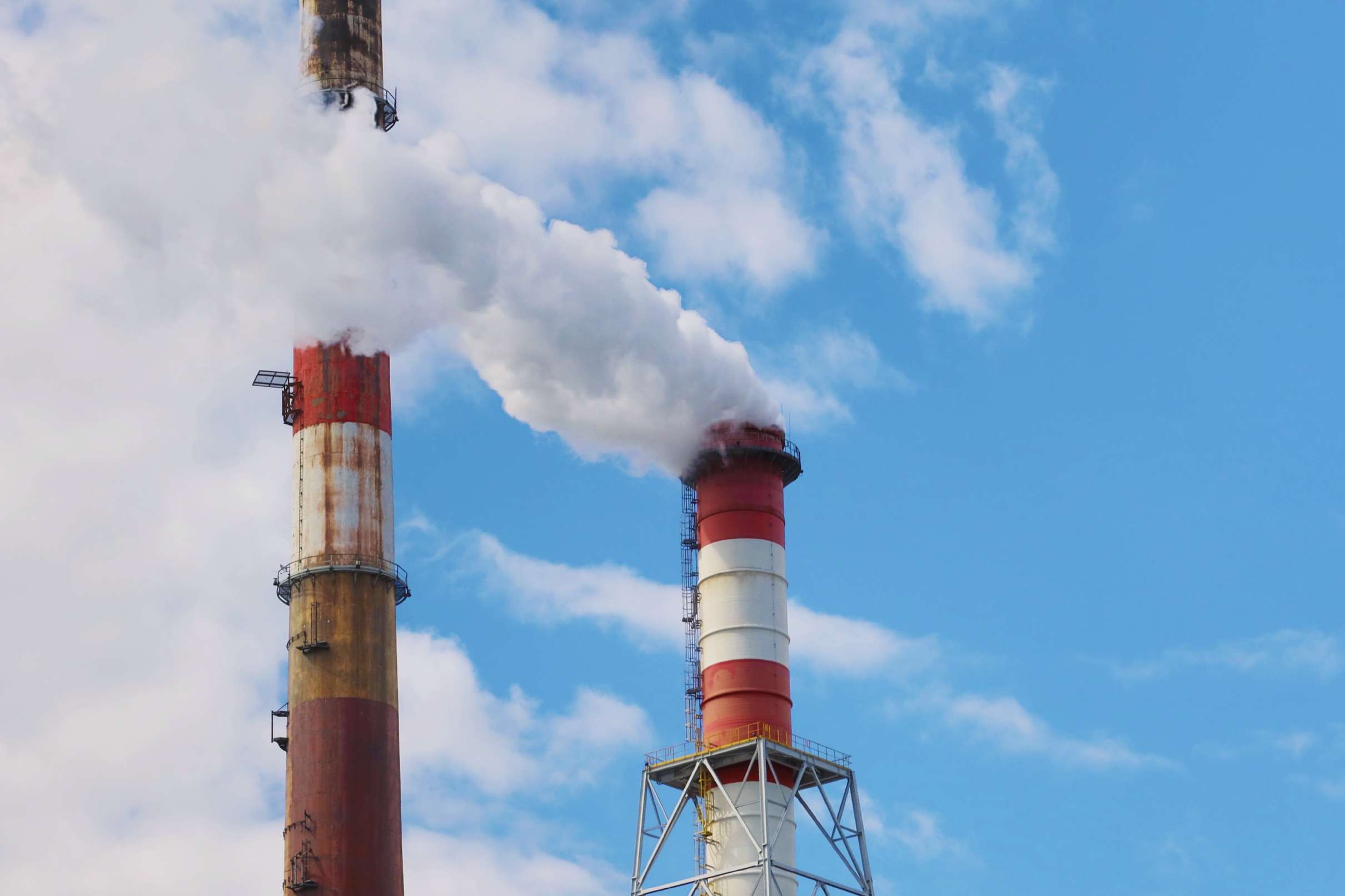 ERP & MES: don't get confused
Both ERP and MES play a crucial role in the process of digital transformation, which in Industry 4.0 is key for improving efficiency, delivery reliability and profitability.
Several systems are used to help progress this transformatS and ERP particularly being two of the most commonly used in manufacturing.
Both systems are often confused with each other. However, they play a very different role and are therefore quite different in their functionality.
Let's take a look at the main differences between MES & ERP:
What is the concept and purpose of each software platform?
By whom are ERP and MES used and for what reason?
And you won't ever get them mixed up again in a company meeting.
1. What is an ERP system?
An ERP or Enterprise Resource Planning system is a set of integrated applications used to manage day-to-day operations in many different business departments such as planning, purchasing, accounting, finance, HR and sales.
ERP allows the organisation to automate key business processes, gain greater visibility into financials and mission-critical operations, and to manage resources through a single platform. It's the digital brain of your business.
What are the main goals of ERP software?
Improve customer service and data management
Enhance inventory & supplier management
Support advanced real-time planning
Streamline communication & collaboration
Enable more informed management decisions
Synchronise reporting across departments
ERP software is used on a daily basis by:
The sales department to enter and track production orders
Supply chain managers to schedule production orders
Inventory & procurement to order new raw materials on time
The HR department for payroll management and administration
Finance teams & CEOs for business analysis and forecasting
The marketing team for pre-sales activities and sales follow-up
Crucial for C-level reporting
C-level reporting plays a crucial role in ERP, in which popular tools such as Tableau or Power BI are often integrated. Reports are generated over a certain period of time to follow-up on big numbers and to unravel new insights.
Questions that ERP can answer are for example: how many products were made in the last quarter? How much does it cost to produce a specific product? How many products were made with how many materials?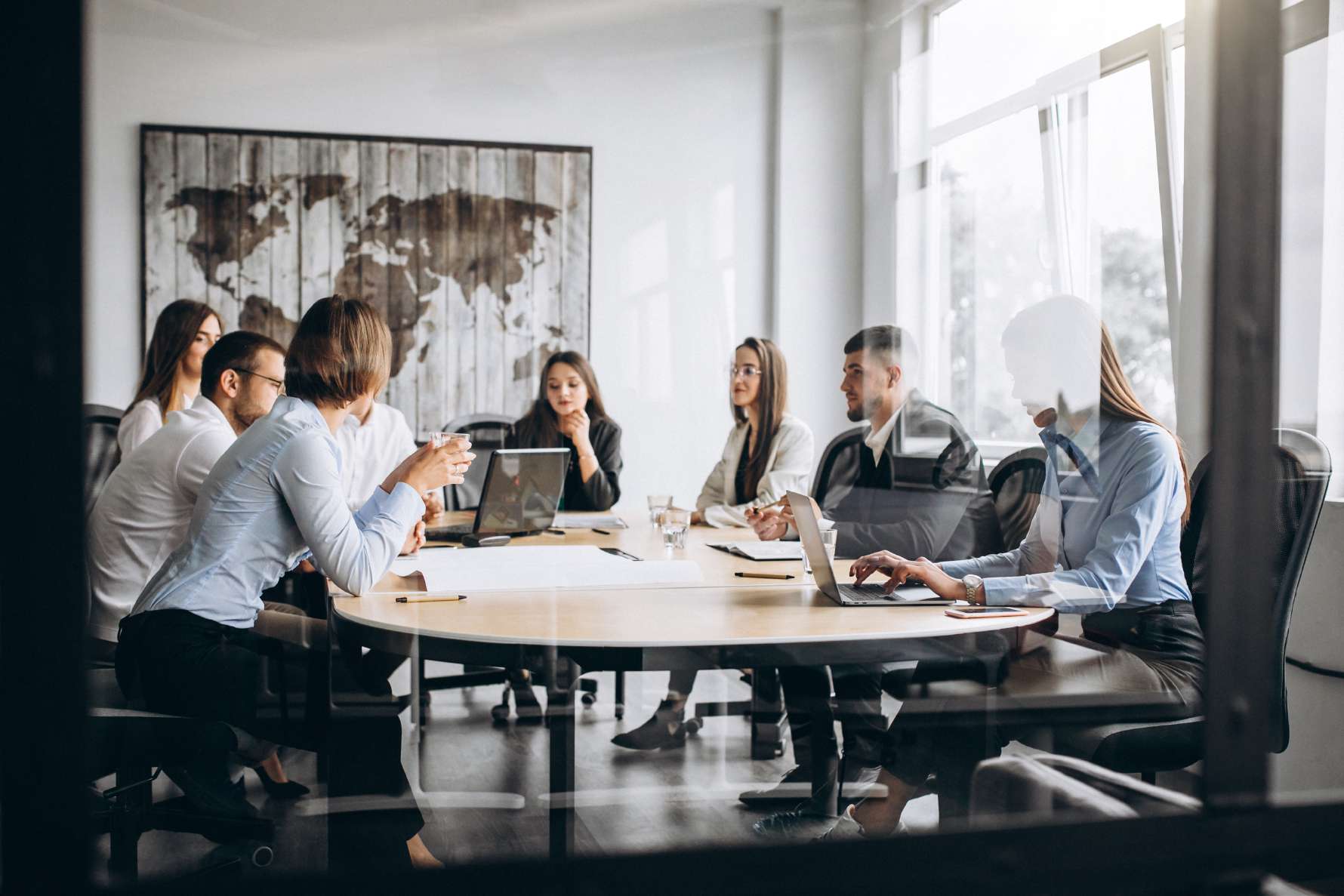 Unknown turf for plant managers
Whereas ERP was once reserved only for the happy few, it has become more affordable, accessible and a crucial part of any manufacturing company. As ERP is not directly related to the production process itself, plant managers, process managers or operators often won't use it.
However, integrating ERP with MES has the potential to also change their lives on the shop floor.
2. What is an MES platform?
A Manufacturing Execution System (MES) is a software solution designed to monitor industrial production processes from raw materials to finished goods. It allows an organisation to get a full picture of how the factory floor is performing in real-time, in order to make manufacturing operations more efficient, improve quality and increase production output with less scrap.
What are the main goals of MES software?
Improve quality while driving down production costs
Improve the efficiency and throughput of production
Enable a paperless workflow and eradicate errors
Meet complex regulatory and client requirements
Reduce lead times and improve delivery reliability
Enhance inventory velocity and flow of materials
Who uses MES software?
An MES platform is mainly used by people who are involved in production, going from plant managers to process engineers and operators.
Plant managers use MES software to …
Streamline order flow and production execution
Quickly pinpoint and resolve issues and bottlenecks
Evaluate resource and machine asset usage
Perform real-time quality checks and yield monitoring
Find the reasons for unplanned downtime
Track a production status at any point in time
Figure out where waste is coming from
Machine operators use MES software to …
See which actions or tasks to take on next
Validate each different production step
Access and verify product specifications
Plan their work more independently
Flag production issues
See what's happening elsewhere in the process
No two MES solutions are alike
An MES can have many vital functions, going from data collection to production scheduling, resource management and performance analysis. All these core functions can be combined in a single platform, built on top of a data historian. Since MES can cover a broad range of capabilities and no company is the same, it's unlikely to find any two solutions with a fully matching scope of functionality.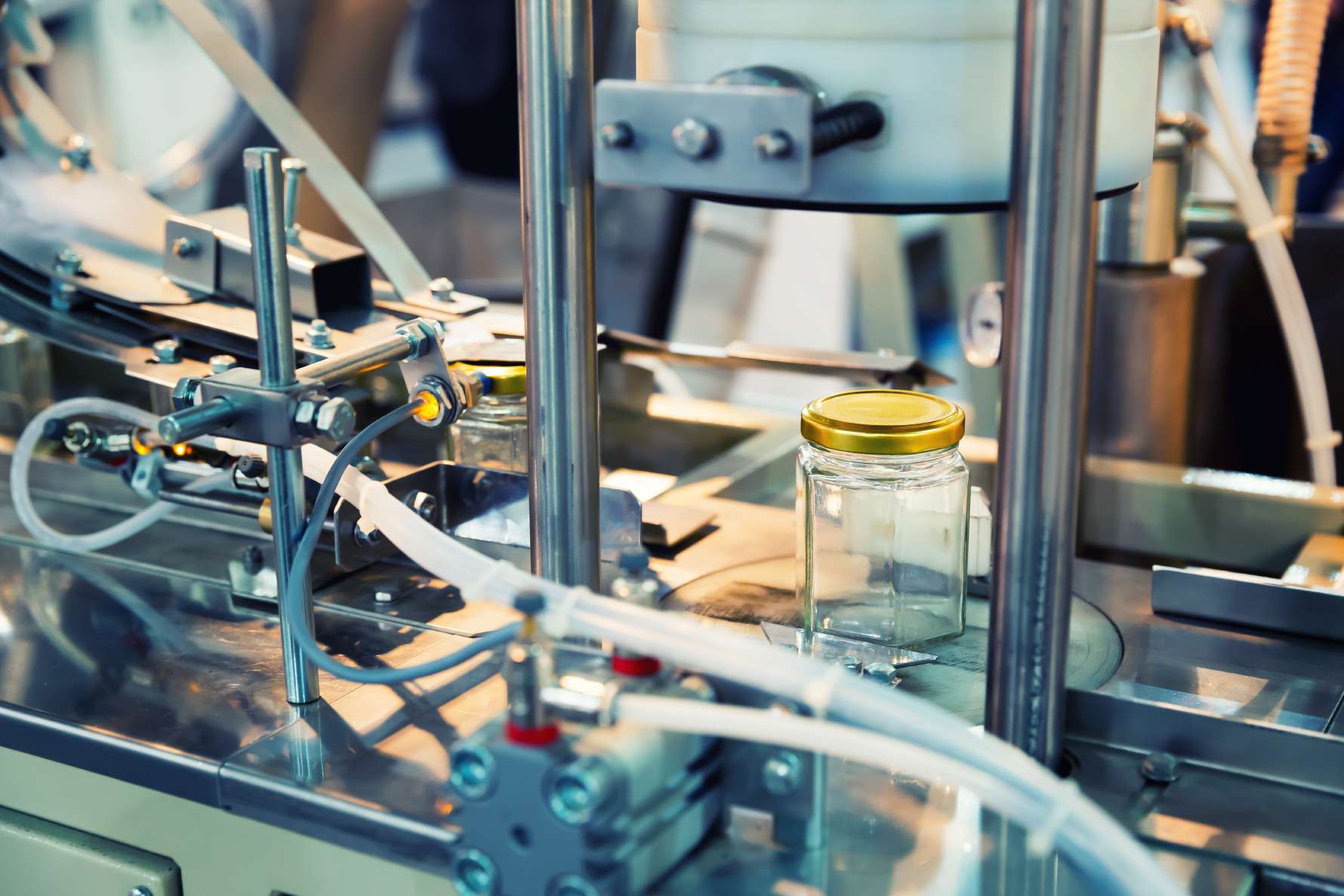 Features of MES software
Collect process and machine data from data silos
Automatically create notifications and logs for issues
Enforce product specifications and business rules
Defect tracking and automated corrective actions
Perform real-time quality checks and yield monitoring
WIP tracking and genealogy management (order, lot, product)
MES vs. ERP: 'How to' vs. 'Why'
Whereas ERP knows the 'why' of things, MES knows the 'how to'. While the former primarily supports business decisions, the latter supports the operational ones. Management executives need quick numbers, plant managers love digging into details. MES systems therefore provide real-time and detailed insights into floor operations, often through 1000s of sensors.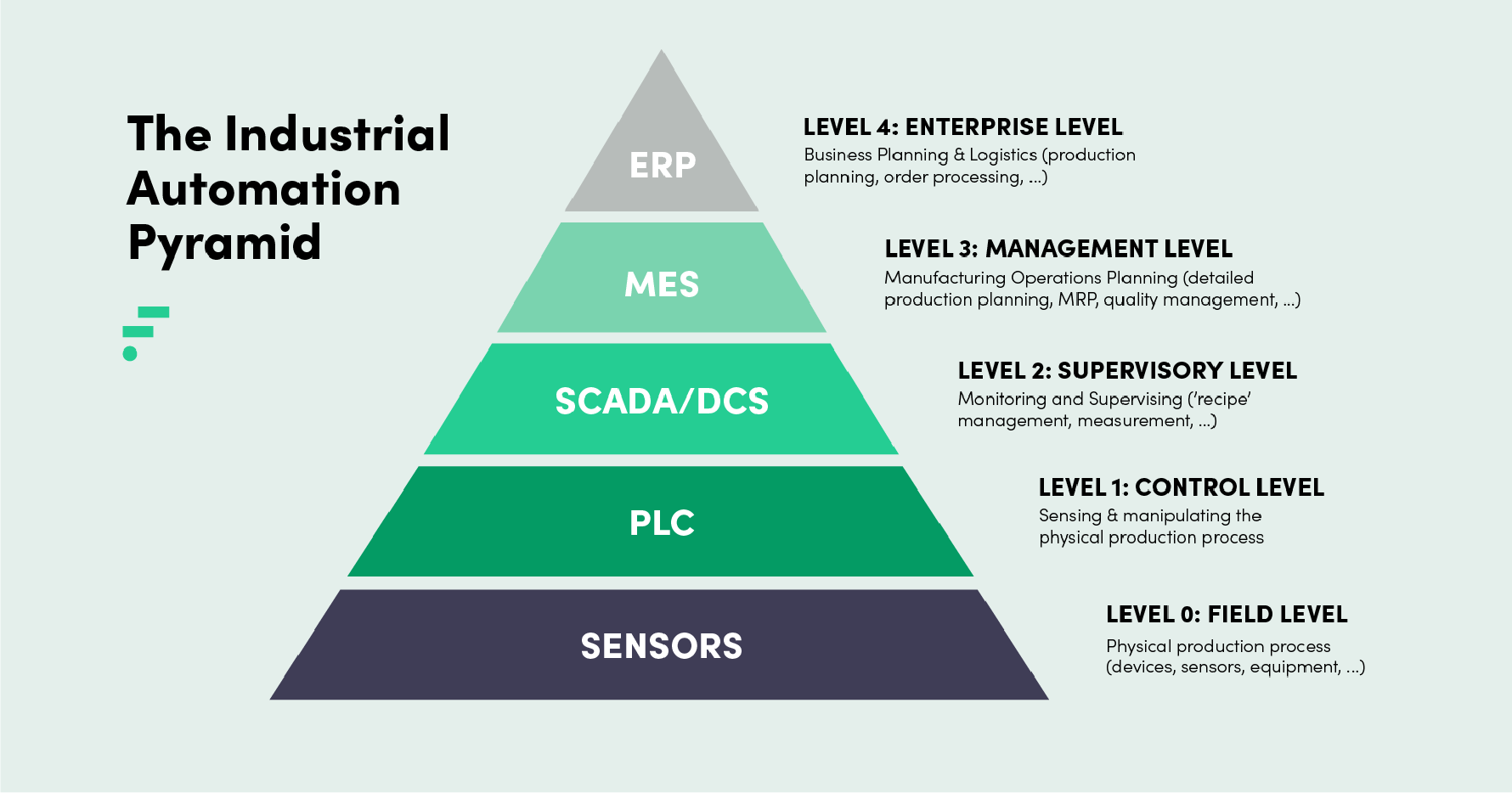 Summary: difference between ERP & MES software
ERP software focuses on integrating business processes and synchronising reporting across departments. Data is displayed over a period of time, often with a certain latency. ERP is mostly used by people in business outfits and requires some training in order to make it your own.
MES software lands on the other side of the moon. It is used on the factory floor and focuses on optimising the manufacturing process itself. MES provides visibility, information and detailed metrics of manufacturing operations in real-time, simplifying the workflow of machine operators.
| ERP | MES |
| --- | --- |
| Business intelligence & reporting | Track & trace products & batches |
| Order processing & fulfillment | Guide the workflow of operators |
| Inventory management | Real-time production monitoring |
| Customer relation management | Automated waste registration |
| Supply chain management | Analyse production bottlenecks |
| Customer management | Finding reasons for downtime |
| Human resources management | Product quality optimisation |
| Marketing & sales | Schedule specific products |
MES & ERP: a match made in heaven
ERP and MES solutions have a lot of crossovers between them in how they track the production process. However, manufacturing companies in Industry 4.0 need a blend of the two systems to make the plant run at its maximum performance and present accurate information for decision-makers.
FactryOS at your business?
The most user-friendly MES platform
on the market in Industry 4.0