Why I Joined Factry - Nick Maes
Nick Maes on , updated
With a degree in electromechanics, and experience in both industrial maintenance and business development, Nick was the perfect candidate to fill in the role of Business Development Representative at Factry. But why did he decide to join us? And how is he doing so far? Let's find out.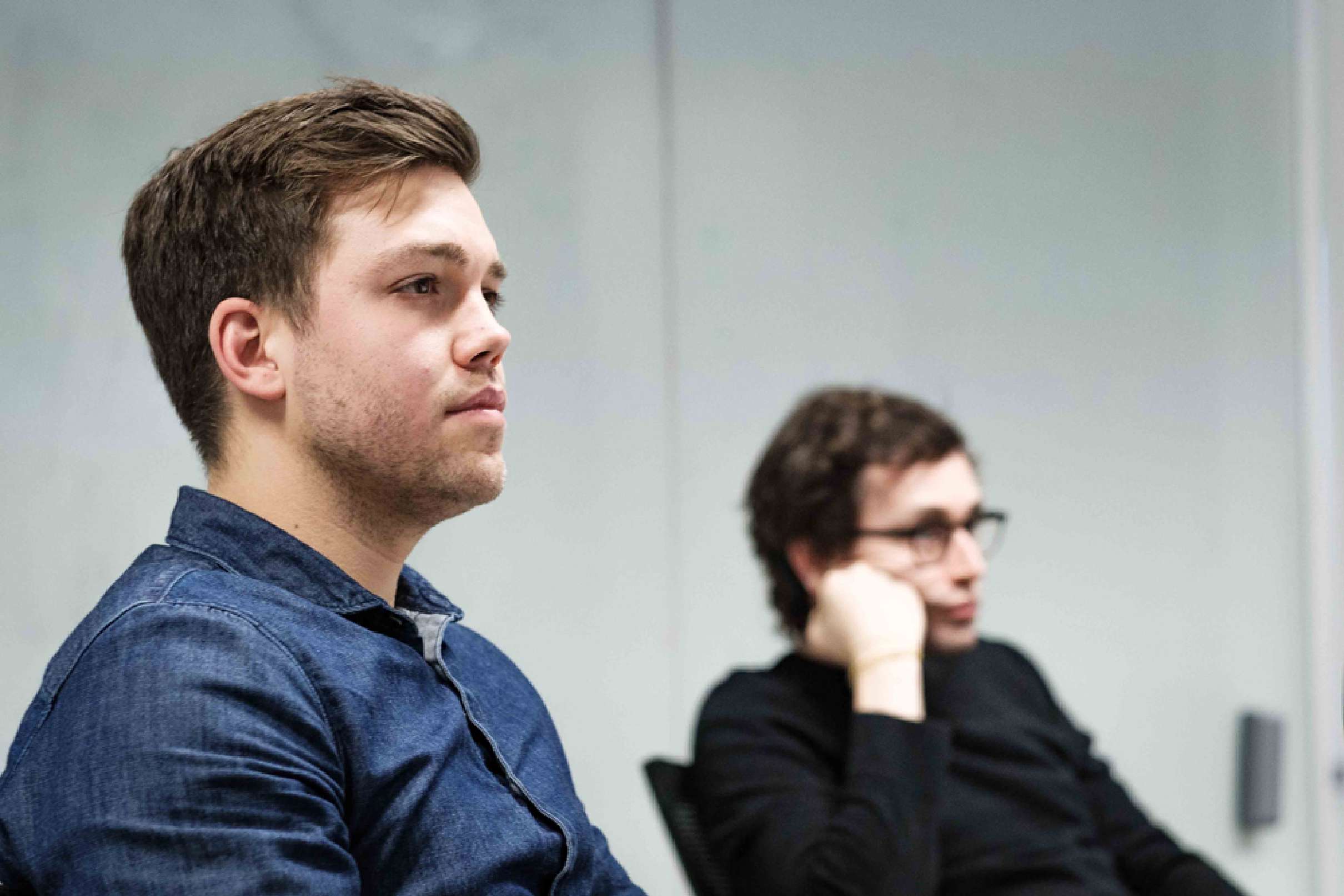 It is hard to believe that two months have already passed since I joined Factry as a Business Development Representative. This shows that so far, it has been a thrilling experience. Here are my thoughts on my first weeks at Factry.
Why I joined
In previous jobs, I had already built experience in sales, and got well familiar with industrial systems such as historians and SCADA.
Nonetheless, I had never worked in the software industry before. That in itself was an exciting challenge. The other reason why I decided to join Factry was because I was really attracted to the start-up vibe of the company.
Our offices
I love our office in Ghent. It offers a lot of space to either gather with other people, or to focus on your work. For the first time ever, I am commuting by train. The ideal choice, since the Factry office is right next to the station.
Onboarding
The onboarding process went really smoothly. Like every new employee, I received a tailored briefing document containing everything I needed to know to get started in my job. A few days later, I was fully installed and ready to fly.
Challenges
Starting a new job during a pandemic, and therefore in a strict regime of distance working, presented some challenges.
In the first weeks, I didn't get the chance to meet colleagues personally, which was a bit of a bummer. Nonetheless, we perfectly managed to stay in touch through our daily stand-up video calls and weekly virtual team gatherings.
First milestones
After learning the ins and outs of Factry's cutting-edge open data management solutions, I was involved in developing new customer personas for the industrial markets we are targeting in the following months.
And of course, I took a close look at our competitors.
By developing a feature matrix, I got an even better understanding of what differentiates our solutions. Next, I went on the lookout for opportunities to speed up the current lead generation process in our target markets.
Looking forward to…
In a few weeks, we have planned a great team building activity: planting 3.000 trees to create a new forest. Besides that, I am looking forward to the great things we will accomplish together with the Factry team, and in sales.
Proud to be a Factrian!
Nick Maes