We hosted Time Series Belgium
Frederik Van Leeckwyck on , updated
Join Time Series Belgium if you'd like to be updated about our next events.
Factry hosted the second Time Series Belgium event on March 12th in Ghent, Belgium. About 25 time series enthusiasts gathered at our office in Ghent to listen to Alexey Velikiy's talk about open source business models and his own project for time series pattern detection called hastic.io. Next, our very own Jeroen Coussement took the stage to explain how time series enables Vleemo to optimize their wind turbine operations.
We started the meetup with a short introduction round to get to know each other and hear about people's interests to join the meetup. While some had no experience with time series databases and came for an introduction, most people had already worked with them in either DevOps, IoT and finance projects.
Next, Alexey took the stage and shared his views on open source business models. His talk, which he also gave on GrafanaCon in Los Angeles earlier this year, was met with enthusiasm. He opened with his thoughts on open source business models and how that translates into his own work on Hastic. Next, he demonstrated Hastic with a couple of live examples, showing how to train Hastic to detect patterns in time series data. Quite impressive!
Next, Jeroen presented Factry's work on the optimizatin of wind turbine operations in the port of Antwerp for the company Vleemo. This presentation was condensed from our earlier webinars. You can find our slides on Slideshare. His talk ended with an announcement that the open source version of our OPC-UA server for exposing InfluxDB metrics can be found on Github.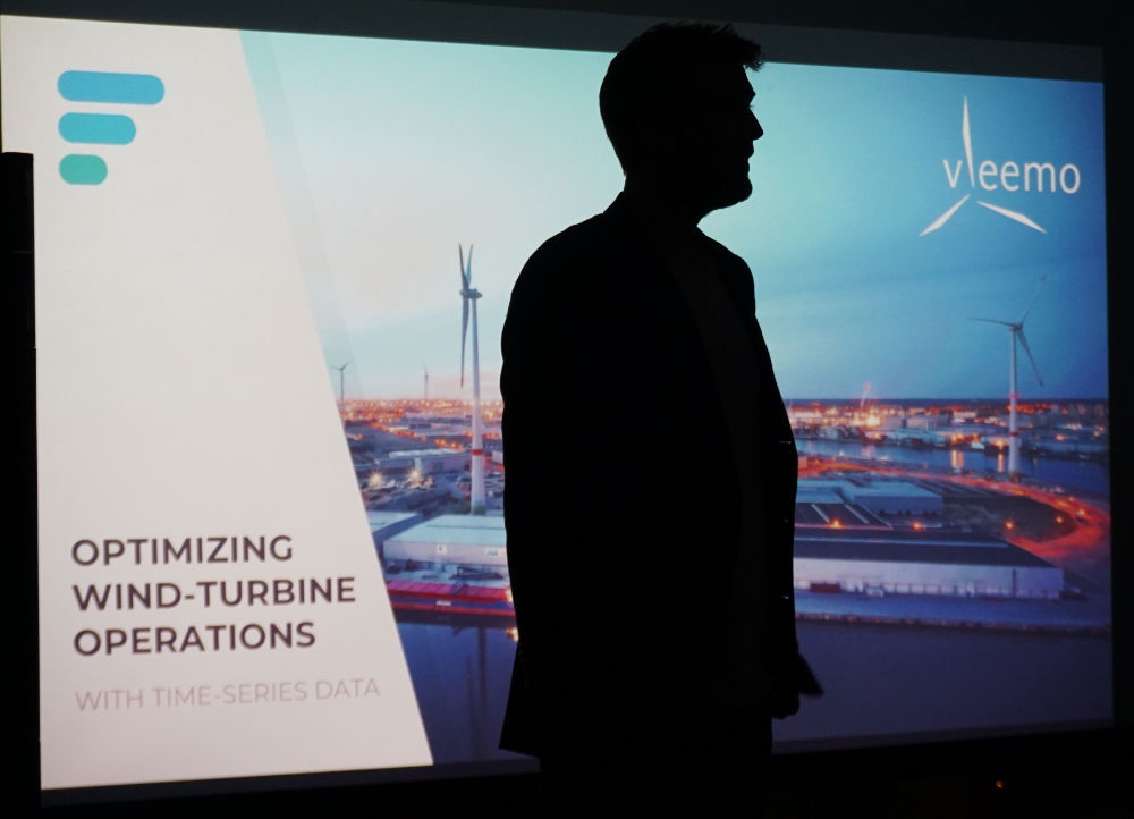 At the end of the event, I had the chance to talk to some participants. What struck me was that many people were working on fantastic projects, both as a hobby and professionally. In all, I believe it was a fruitful get-together of likeminded, time series enthusiasts.
The third Time Series Belgium meetup will be held on September 12th, 2019 in Ghent. Next to two speaking slots, we'll organize 'lightning talks' during which you get 5 minutes to present your latest project with a time series database. You can apply for a speaking slot in the meetup RSVP form.
I wish to thank Jeroen, Alexey and Chris Churilo from InfluxData for their efforts to make this meetup a success.