6 innovative IIoT use cases made possible with Factry Historian at AGC
Frederik Van Leeckwyck on , updated
In recent years, the AGC Automotive's plant in Aniche, France, has distinguished itself as one of the most innovative sites within the enterprise. We took a peek in the kitchen of AGC's 'champion plant', eager to get a taste of their secret sauce to innovation. We got home with a suitcase of inspiring IIoT use cases, and we're happy to share.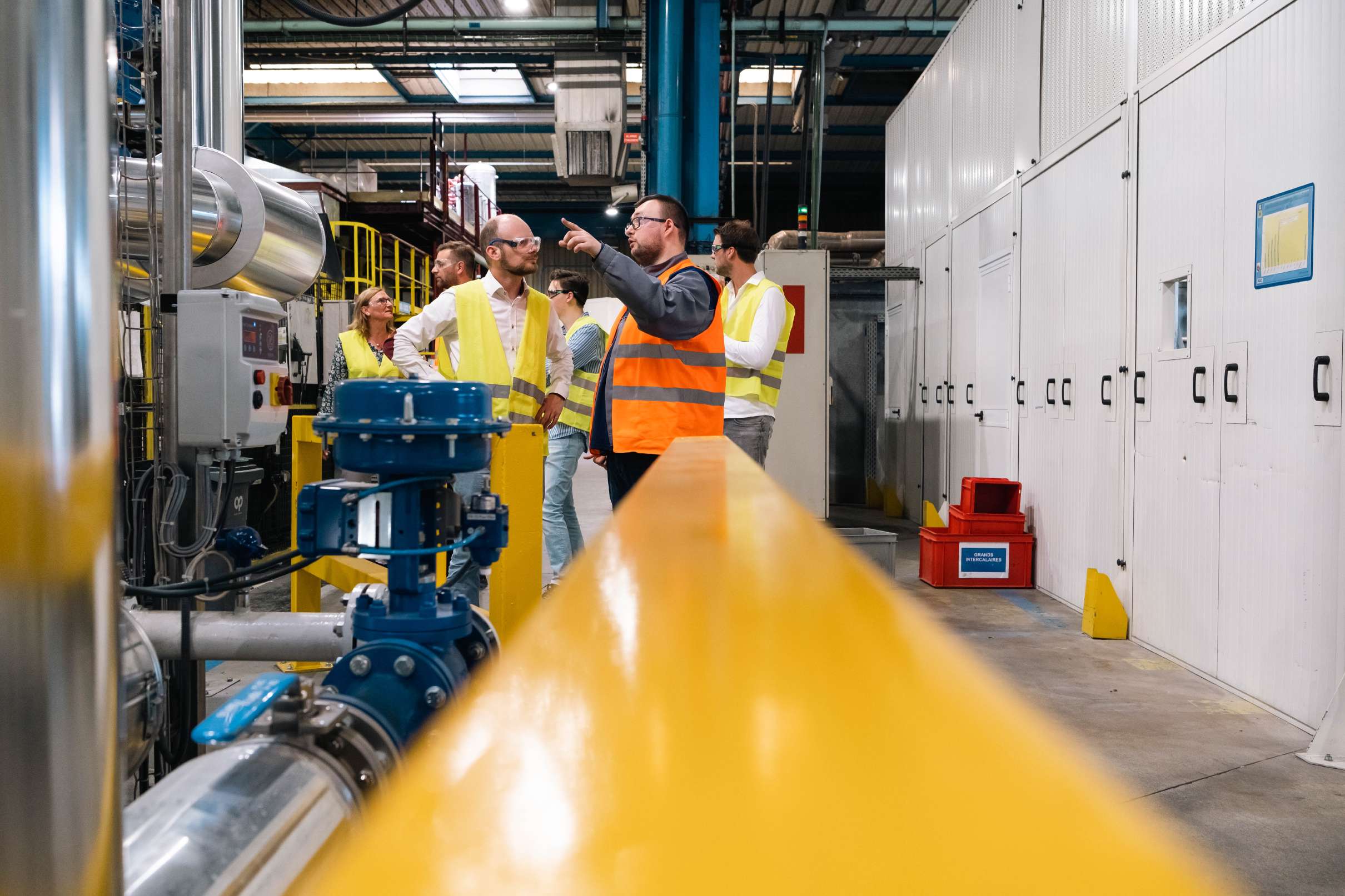 Digital revolution at the French-Belgian border
Flashback to the early 2020s, a time when the plant lacked adequate data visualisation, monitoring, and alerting systems. Machine data was manually recorded and stored in Excel files, lacking a proper system for efficient data management. In some cases, data for certain equipment wasn't even measured. The digital data that did exist was significantly underutilised.
Enterprise-wide digitisation project
Ignited by an enterprise-wide digitisation project – plant by plant, process by process – AGC Automotive's plant in Aniche started to modernise its glass manufacturing operations in 2021. Collecting data from PLCs and other data sources was the first step in their digital journey. This would finally allow the plant to start monitoring and analysing its process efficiency and productivity.
Implementation of Factry Historian
To collect, store, and analyse production data effectively, the Aniche site has implemented Factry Historian, the standard enterprise tool on the production floor. Since then, it has positioned itself as a 'champion plant' by developing a series of successful IIoT use cases, which other plants can also leverage for their benefit.
Here's a look at 6 of their most impactful IIoT use cases.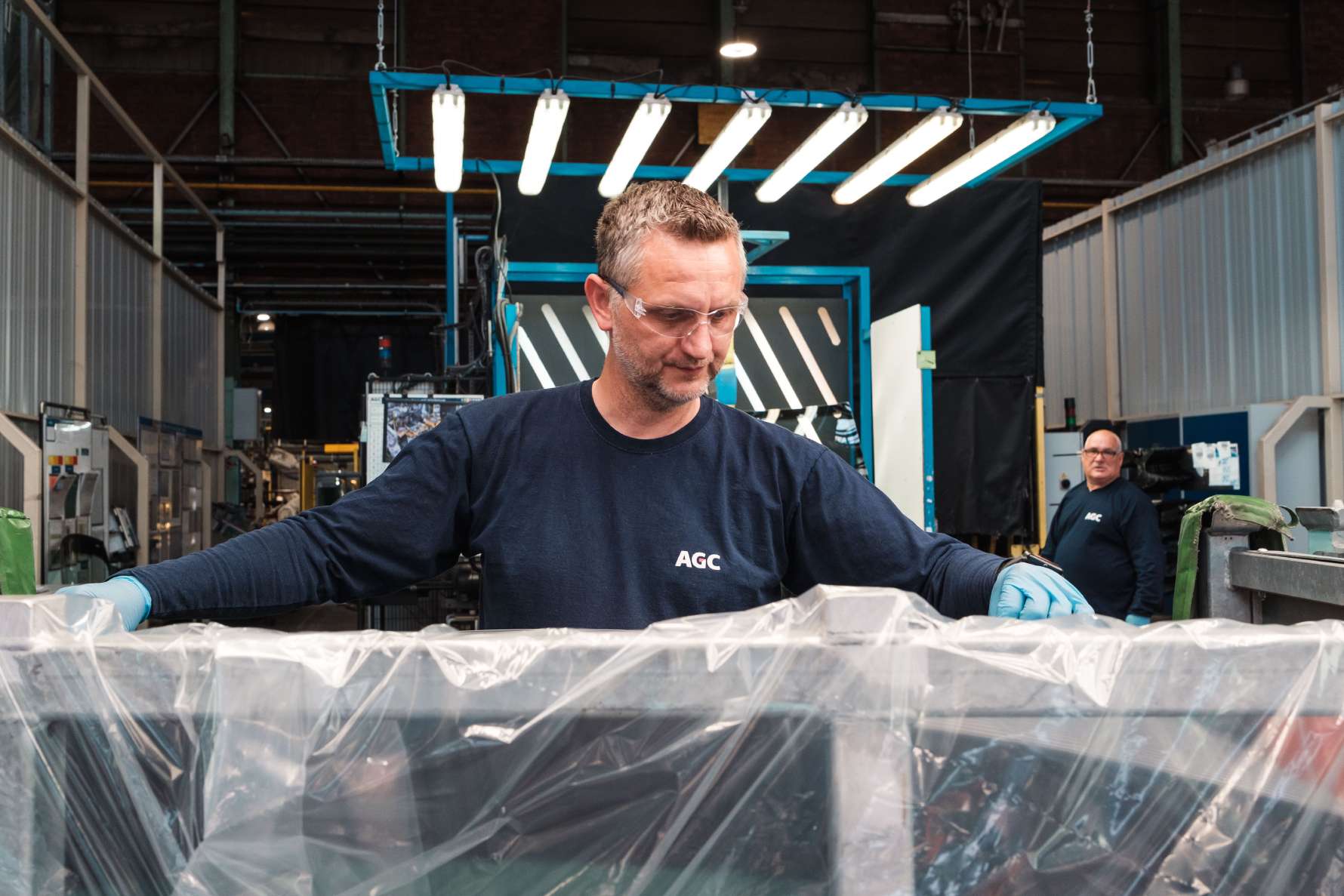 6 trailblazing IIoT use cases at AGC Aniche
From real-time production monitoring and alerting, to custom AI algorithms: AGC Aniche has spared no effort in embracing an array of digital innovations.
1. Real-time process monitoring
Having integrated historian dashboards onto the production lines, operators and managers are now able to monitor real-time process values for a wide range of process parameters, and compare real-time with historical values. This includes parameters related to efficiency, quality, and utilities usage.
From hindsight to insight
By utilising these dashboards, production employees can keep track of crucial KPIs and gain insights into ongoing operations. This allows them to make proactive adjustments, address potential problems promptly, and ultimately enhance the performance and effectiveness of the production lines.
Introducing the historian dashboards to the shop floor has yielded positive results, by increasing production efficiency and employee engagement. Although it was a big change for them, machine operators have responded very positively to this implementation, further enhancing its impact.

Christa Marcelis

IT Connectivity Lead at AGC Europe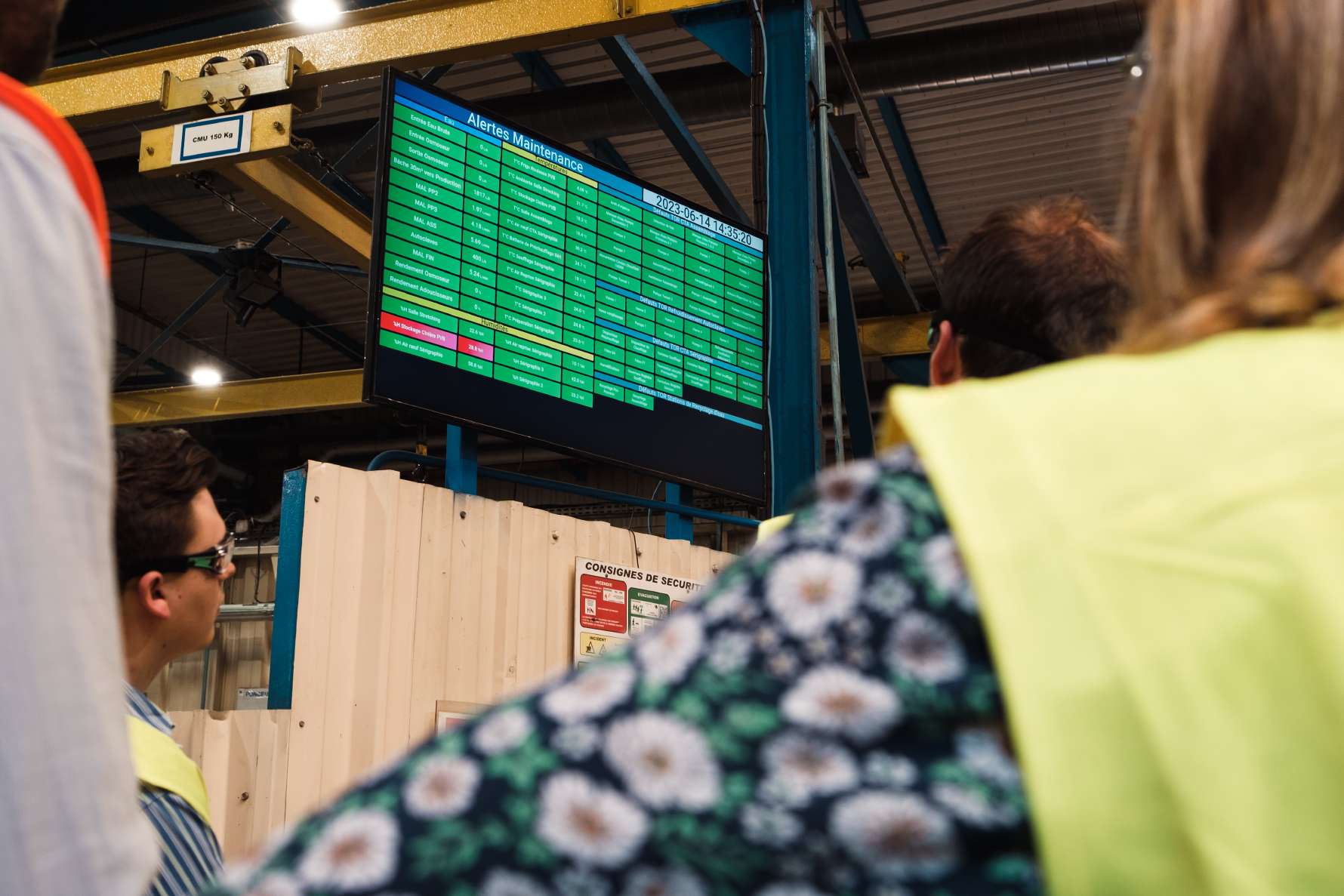 Dashboards to the people
The historian's user-friendly interface enables the company's Connectivity Engineer to quickly create various types of KPI dashboards. For each department, a number of dashboards were built to help employees to do their jobs better, often on request by operators or managers themselves.
An illustrative example involves the Quality department utilising a historian KPI dashboard to monitor temperature and humidity in the clean room for PVB handling. PVB refers to the interlayer employed in laminated glass. By monitoring and analysing the data, they were able to optimise its processing.
Each month, we receive new requests for additional dashboards from people on the production floor, indicating how operators have become highly dependent on them. They have grown so accustomed to their dashboards that they immediately react and seek support if the screens happen to disappear.

Alexis Cousin

Data Connectivity Engineer at AGC Automotive Europe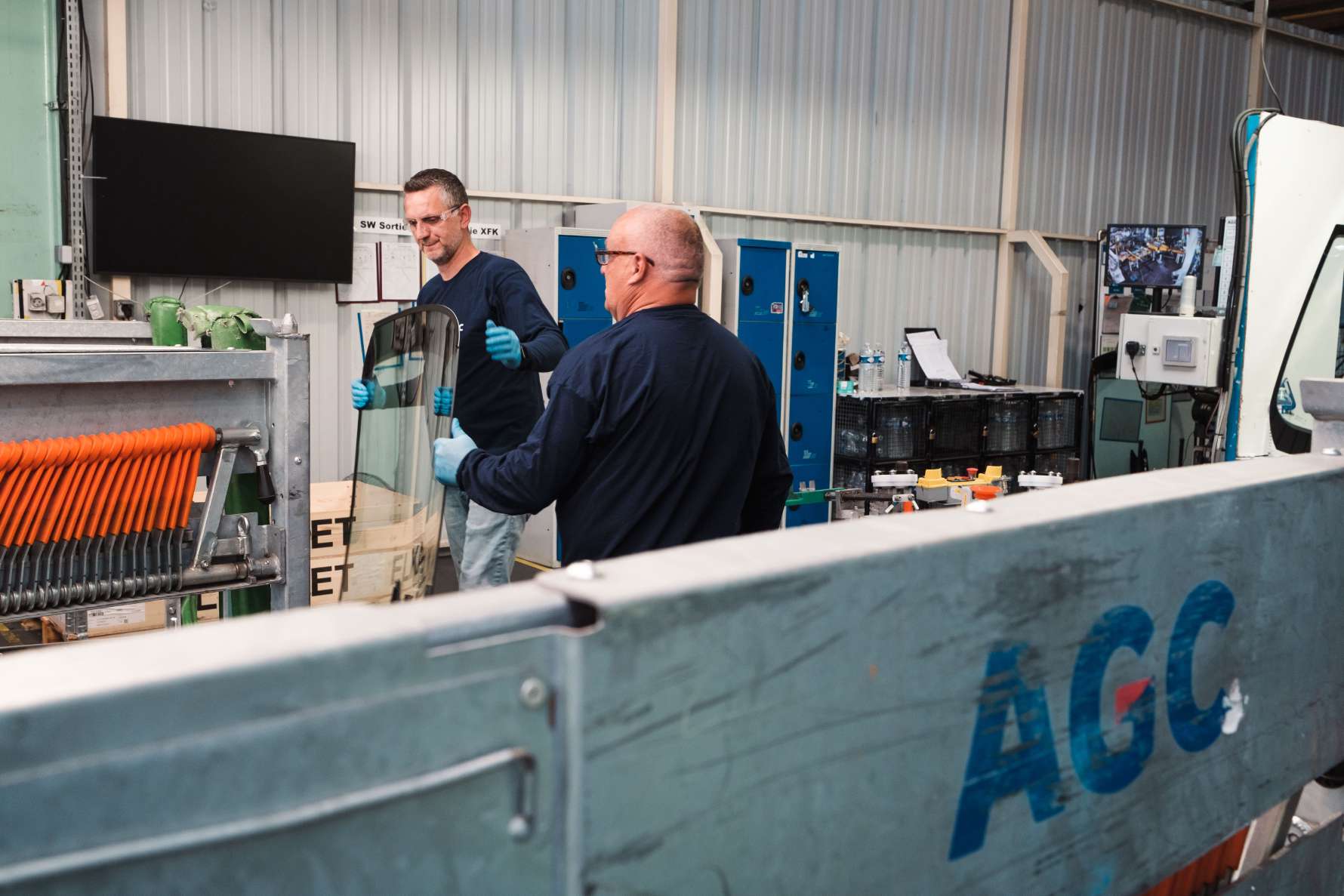 2. Energy & utilities usage optimisation
The Aniche plant provides a great example of the significant cost savings that can be achieved through real-time monitoring of energy and water consumption. By monitoring energy use with the historian, they were able to save a remarkable amount for a single piece of equipment.
Additionally, they managed to reduce water consumption, by optimising only one washing machine. Such impressive achievements did not go unnoticed, as the plant received an award from VEOLIA, a renowned provider of solutions for water and wastewater management.
Factry Historian has enabled us to effectively compare and challenge similar equipment. Through comparison and analysis, we are now able to concentrate our improvement efforts more efficiently on specific machines. This has resulted in notable cost savings, such as identifying a significant water leak.

Alexis Cousin

Data Connectivity Engineer at AGC Automotive Europe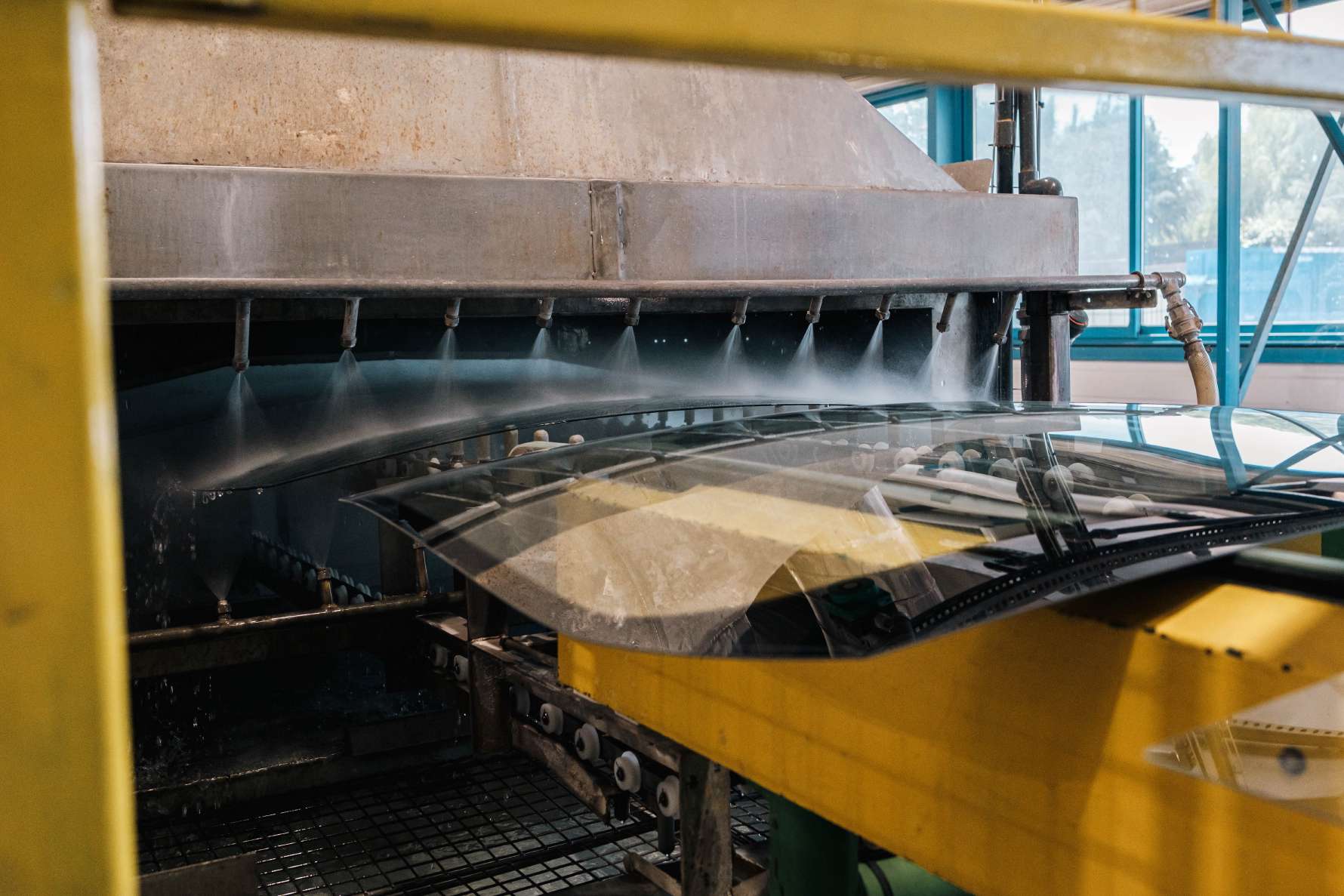 3. Unplanned downtime reduction
Real-time visual alerts have transformed employee responsiveness, minimising downtime and enabling proactive problem-solving. No longer constrained by delayed information, operators and managers can take immediate action upon receiving an alert on the historian dashboard.
However, the power of downtime reduction extends beyond operator reactivity. By also analysing raw machine data in Factry Historian, process engineers are able to unearth deeper insights, such as patterns and bottlenecks. Information that is used to tweak equipment settings, and optimise processes.
Continuous improvement process
By being able to prove hypotheses with hard numbers, and track improvement progress along the way, the company has managed to implement a continuous cycle of improvement, resulting in a decrease in unplanned downtime, substantial cost savings, and increased profitability.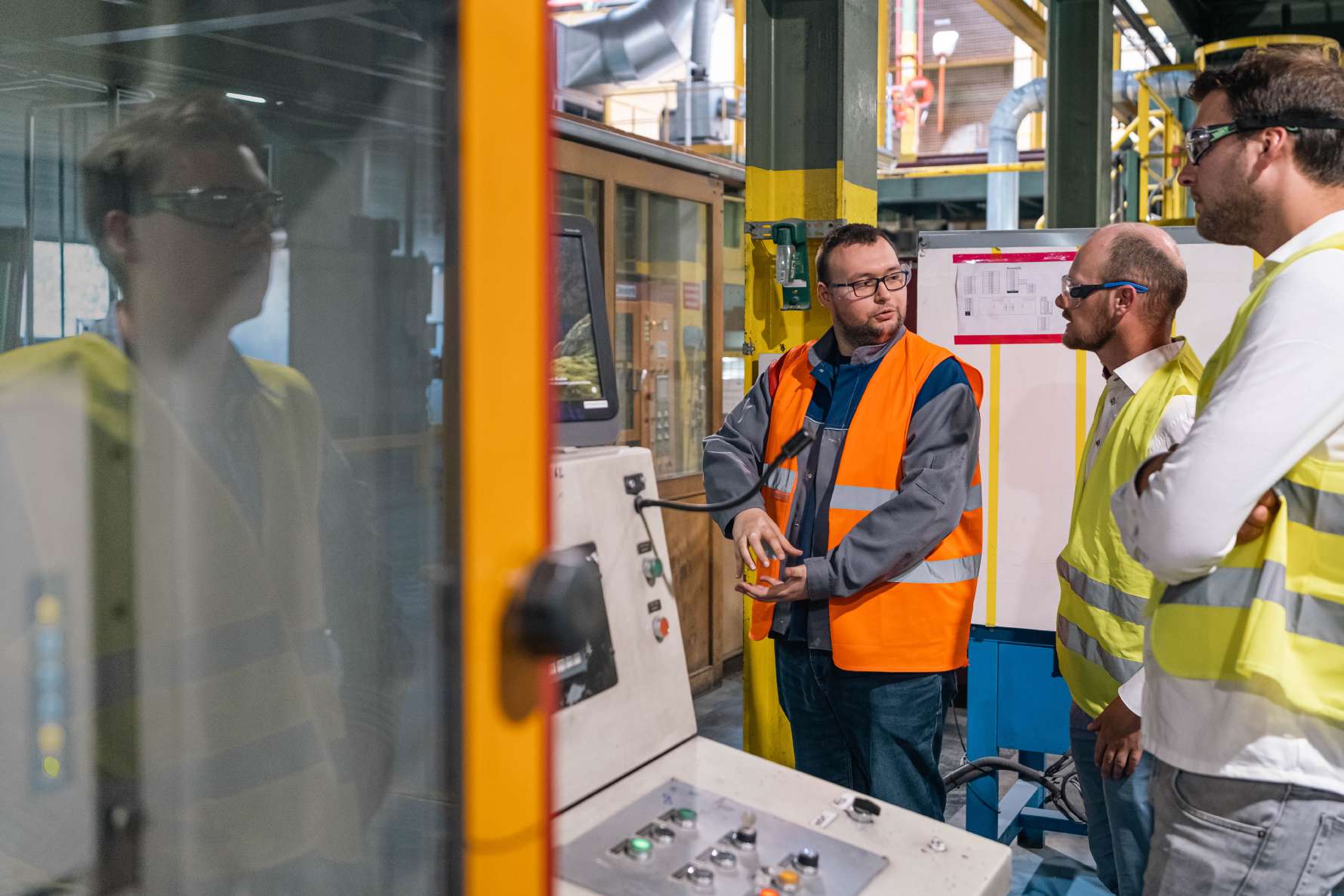 4. Custom AI algorithms
While still in the early stages, in-house teams at AGC Glass Europe are developing a series of AI algorithms that interact with the PLCs, making it possible to drive the ideal process parameters in an automated way. The historian's data proved to be the perfect foundation for the company's data science initiatives.
They're making great progress: their first AI algorithm has already been implemented. By letting it loose on Factry Historian data, they can now predict the bending time of glass depending on the electricity usage of the furnace.
Impressive!
Data from the PLCs is collected in the open time-series database InfluxDB, and then made available in the cloud to run these algorithms. By writing back to the PLCs, we are now able to create a continuous feedback loop.

Christa Marcelis

IT Connectivity Lead at AGC Europe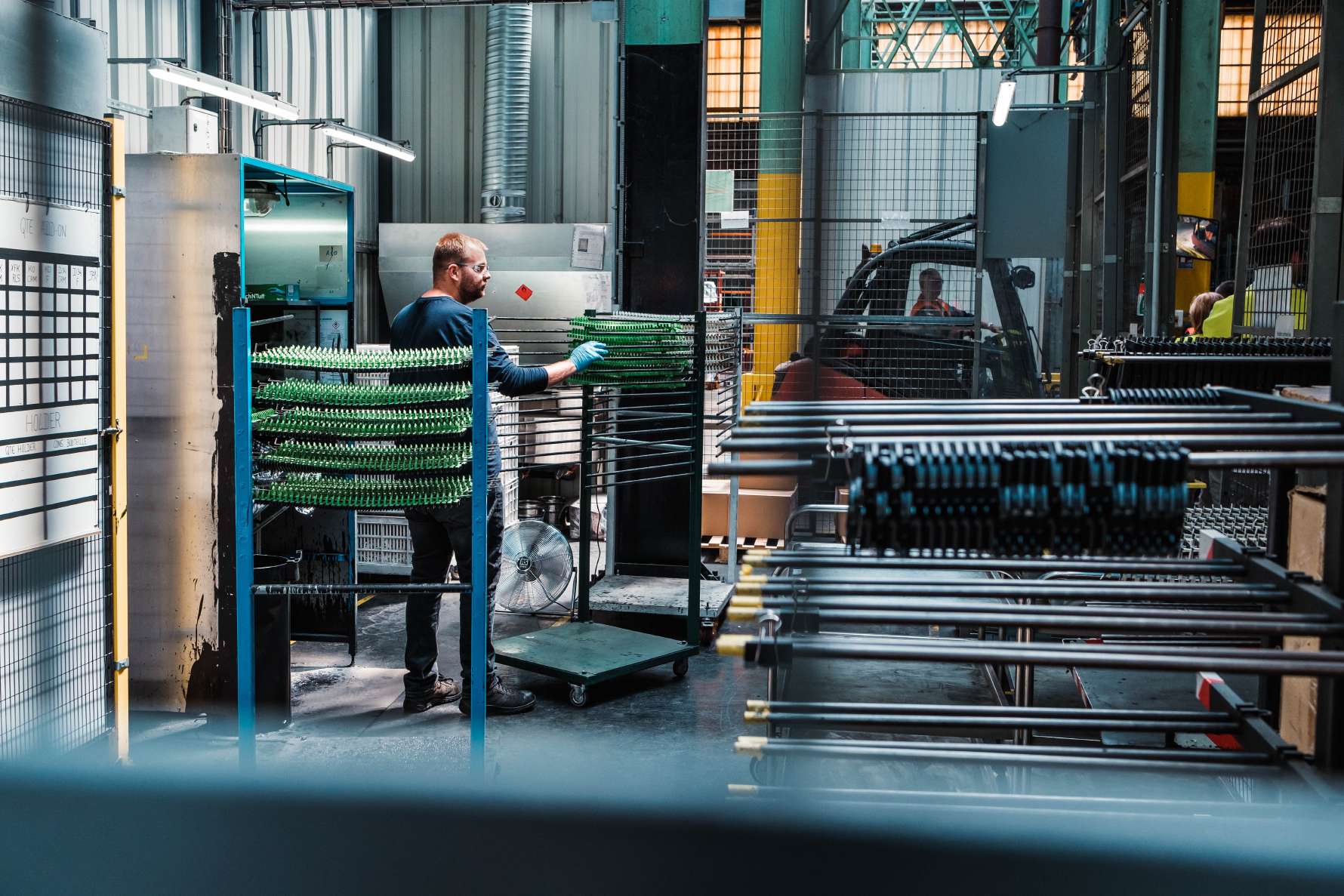 5. Line & site benchmarking
Processes are standardised enterprise-wide by using naming conventions. Whenever creating new tags, standardisation is automatically enforced by integrating with an AGC-built smart name tag generator. This tag uniformity has enabled them to fasten-up the implementation of new lines and machines.
Comparative equipment analysis
When introducing comparable equipment, engineers have the capability to compare data parameters, and fine tune the line's settings a lot quicker, while also improving performance and maintenance. This was recently proven again with the latest implementation.
Knowledge sharing between sites
Through the Factry Historian dashboards, the plant can exchange best practices, use cases and knowledge with other plants within the group, so they as well can move faster in their innovation processes. By harmonising IIoT projects within the group, they can be set up in a cost-effective manner.
Having the same standard tooling and naming in every production plant is a huge advantage in sharing knowledge. A successful Proof of Concept on one site can be replicated to other sites. The scope of possibility is enormous.

Christophe Brassart

Engineering & Digital Transformation Product Owner at AGC Automotive Europe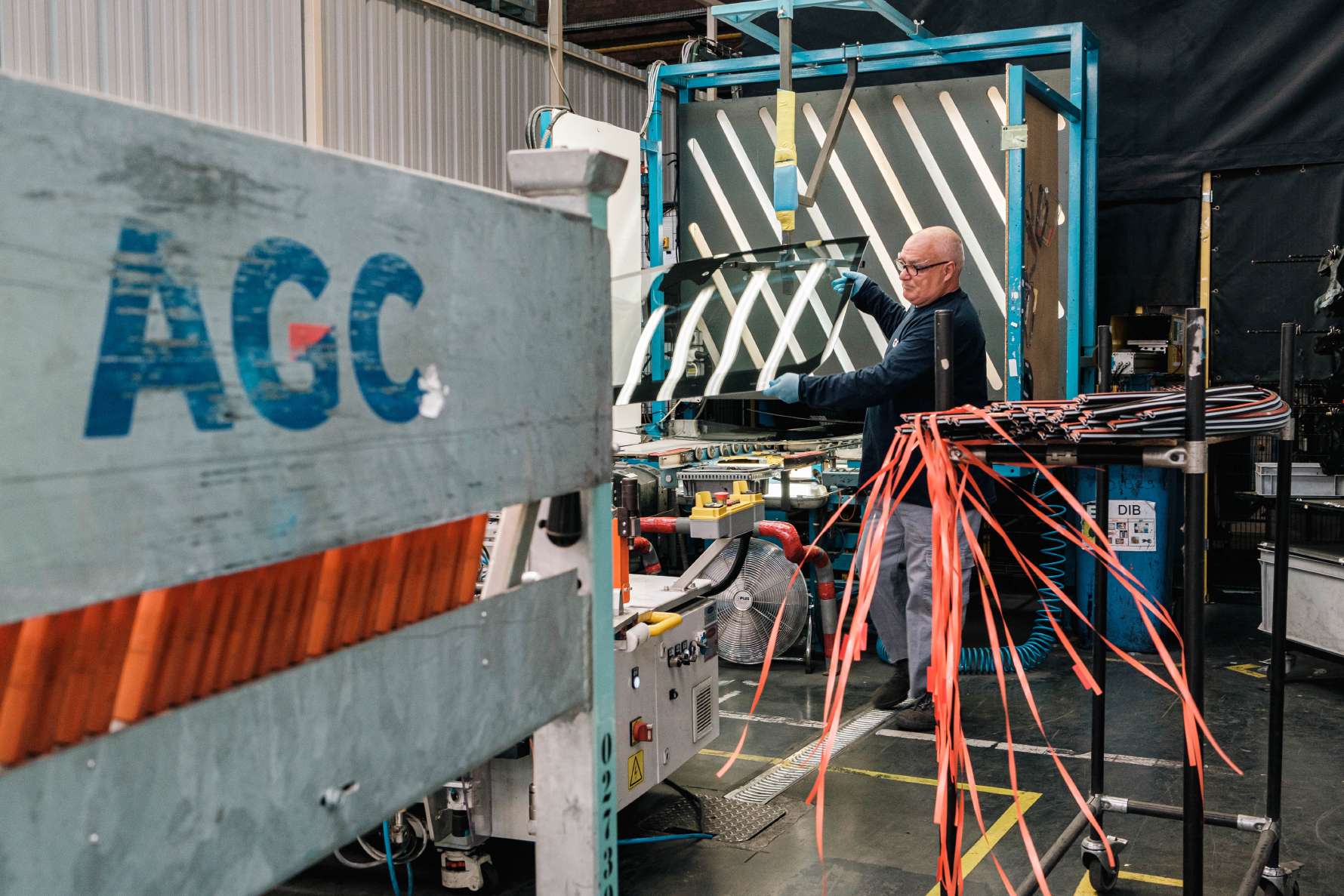 6. Traceability improvements
Over the past years, AGC Glass Europe has set up a complete corporate traceability setup for all its production processes, and for each type of manufacturing line, in both the Automotive and Building glass divisions.
Based on the data from Factry Historian, deep root cause analysis has now been made possible. For example, in case of a customer claim, the process parameters can now be analysed in detail, for each step of the process.
In the future, the company is aiming for traceability on a windshield level, to be able calculate the carbon footprint for each windshield, and to create a unique identity card for each product that leaves the production site.
Since we have implemented traceability, we can now link all the process data with a specific glass ID number. Next, we can map that with defects and quality data, and customer claims, and analyse the data. In this way, we can troubleshoot faster, and keep continuously improving our operations.

Nicolas Devos

Big Data & Industry 4.0 expert at AGC Group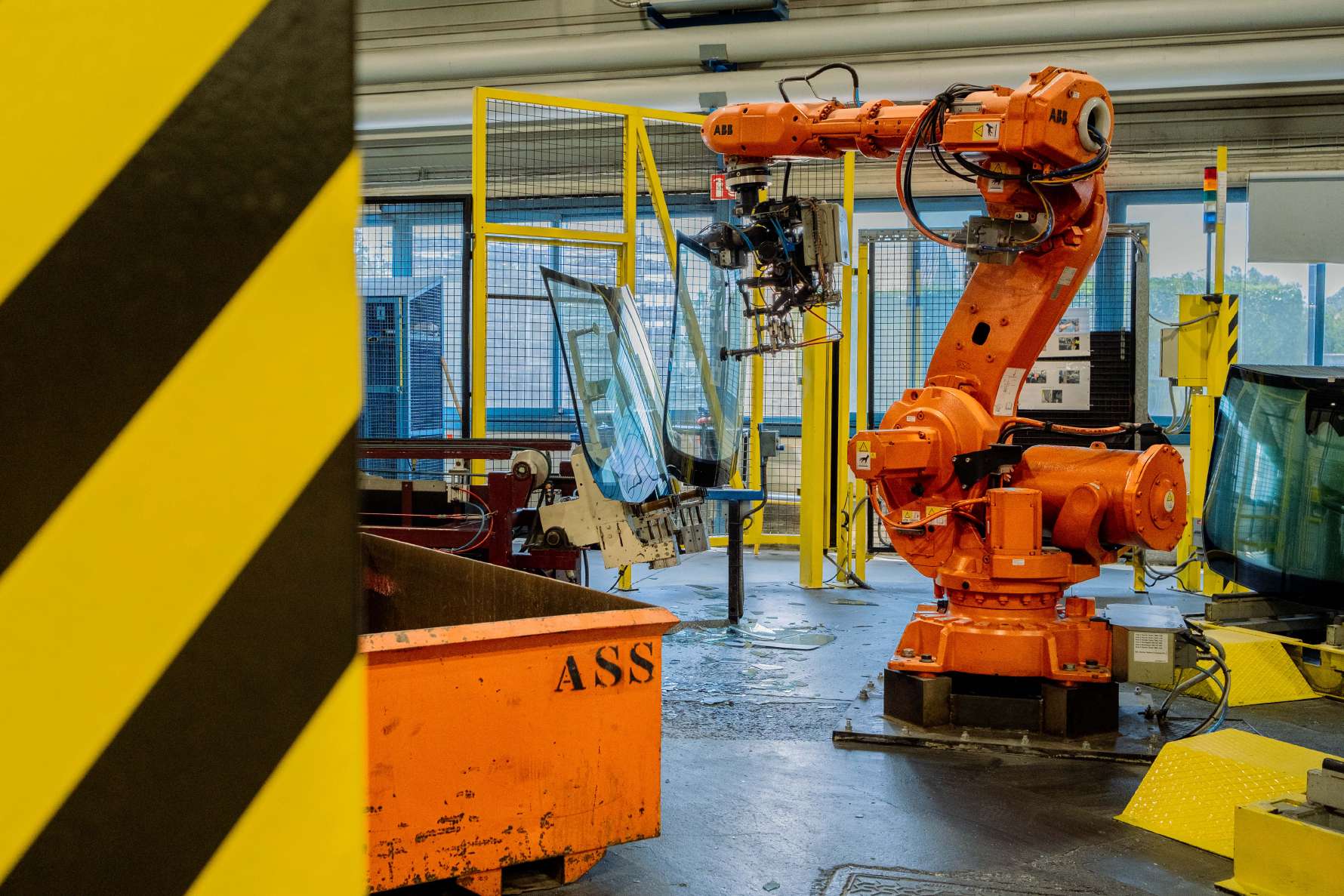 Factry Historian has brought us more control over our equipment, processes and production costs, and enabled us to deploy a number of innovative IIoT use cases. Factry Historian is very easy to use. And through the constant development of new features, it keeps evolving.

Alexis Cousin

Data Connectivity Engineer at AGC Automotive Europe
Feeling inspired?


Build your own successful IIoT use cases.